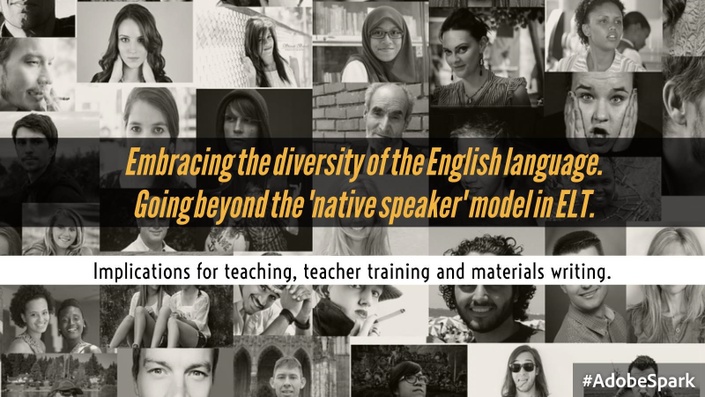 Going beyond the 'native speaker' model in ELT
Implications for teaching, teacher training and materials writing
Sign up now
What's included in the course?
10 hours of guided online study;
10 hours of guided self-study;
2 sections,
11 lectures,
3 videos featuring ELT experts,
7 video presentations,
7 articles by ELT and SLA experts;
guidance and help from your tutor.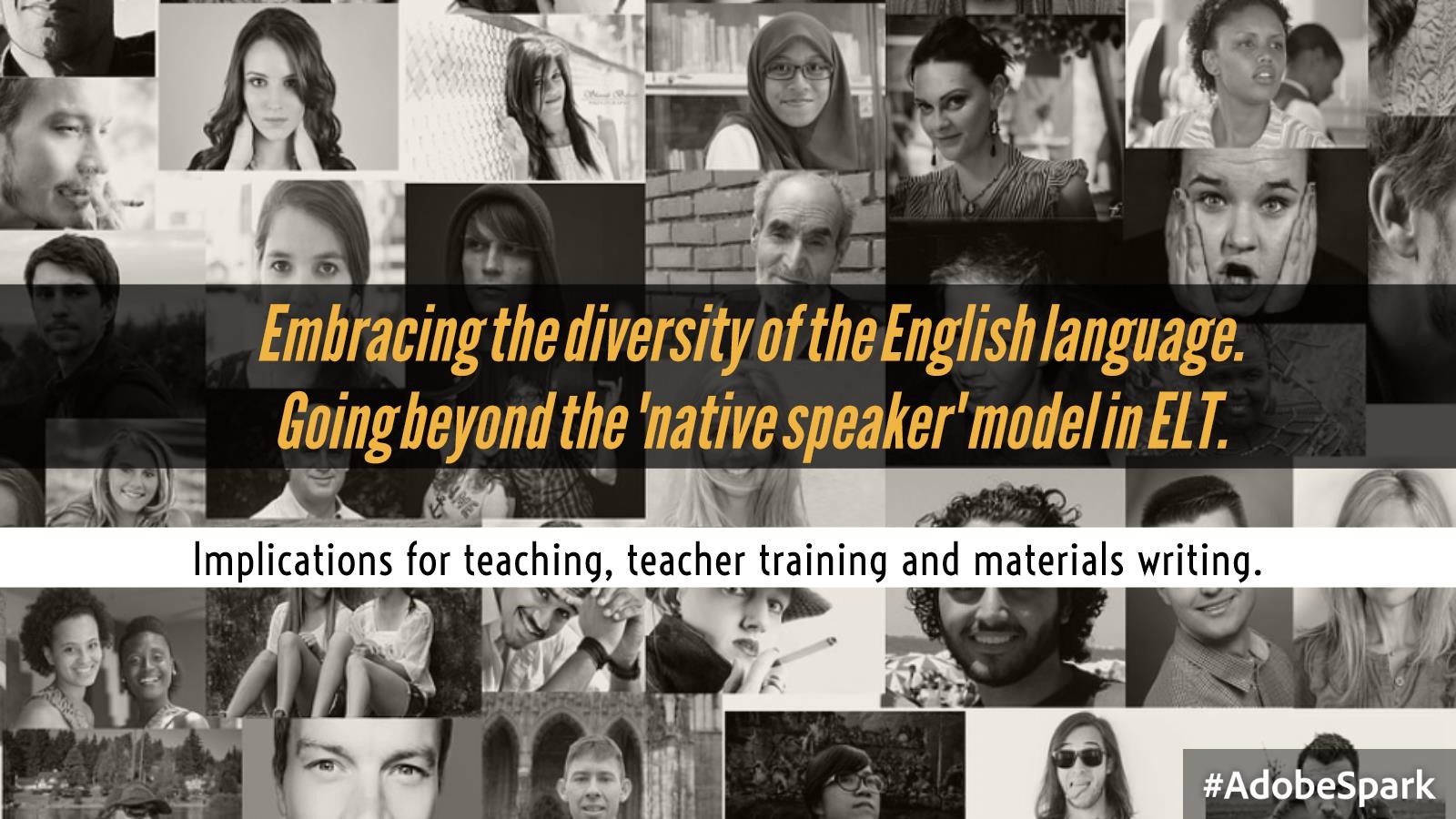 It's become sort of an article of faith that all research in Second Language Acquisition (SLA) should compare language learners with 'native speakers'. Similarly, in English Language Teaching (ELT) the 'native speaker' is often said to be the ideal teacher and the ideal model of language. However, just what does it mean to say that someone is a 'native speaker'? And "when we say:
you'll have to ask a native speaker, or

don't ask me, I'm not a native speaker,
what is it we are appealing to? What is it that human native speakers know? What sort of knowledge does the native speaker have?" (Davies, 2012, p.1).
The content:
We're going to tackle these questions head on in the first part of the course. We'll look at and critique the idealised image of the 'native speaker' decades of linguistic mythmaking has created. We're also going to look at the implications this has had on ELT, and more specifically at the English we teach, the cultural models we present and the materials we bring to class. And perhaps crucially, we're going to spend the second part of the course looking at some alternatives, and attempt - as suggested in the title - to move beyond the 'native speaker' model. We'll look at possible ideas, activities and lesson plans which you will get a chance to try out.
So, among other things, we'll discuss:
how linguistics and SLA have influenced our perception of the 'native speaker';
whether the 'native speaker' is an appropriate and achievable goal for ELT and learning;
how to move beyond the focus on 'native speaker' language norms in the classroom;
how we can adapt course books and introduce our students to a wide range of language models, 'non-native-speaking' ones included;
why and how these issues should be discussed in in- and pre-service teacher training courses.
The outcomes:
By the end of the course you will have a better understanding of where the idealised notion of the 'native speaker' comes from. You will have also questioned whether or not 'native speaker' language should be seen as the only appropriate model in ELT. You will also have looked at course book materials with a more critical eye and learnt how to adapt the materials to promote a more international view of English. Finally, if you're currently teaching or teacher training, you will have also got a chance to try out some of the ideas from the course in practice, and to reflect on the outcomes.
So by the end of the course you will have not only learnt more about the latest developments in ELT, but also got an array of new teaching ideas and activities you can use in your daily teaching, materials writing or teacher training.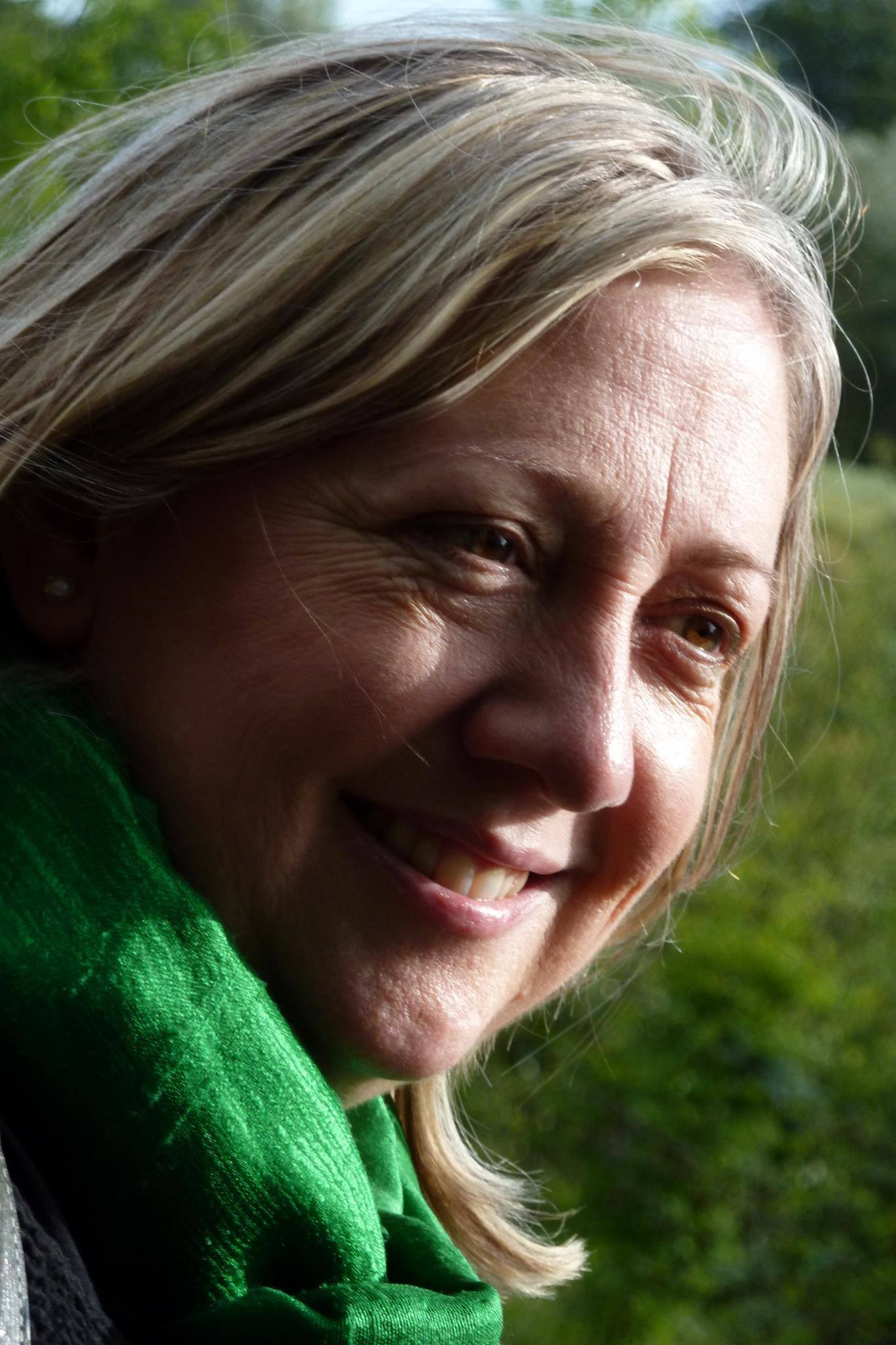 "I really hope that one day the whole native teacher/non-native teacher issue will be a thing of the past and we'll just talk about experienced teachers, qualified teachers or good teachers. But until then it's important to address the issue with sensitivity and common sense. And nobody is better placed than Marek to run Going beyond the 'native speaker' model in ELT. His passion on this topic is well-known and I have every confidence that participants will get far more out of this course than they could even expect."
- Katherine Bilsborough, Freelance ELT Writer
Your Instructor
I am a teacher, teacher trainer and founder of TEFL Equity Advocates and Academy, where I help English teachers tackle 'native speaker' bias by teaching English as a Lingua Franca. I also help 'non-native speaker' teachers overcome their fears and worries by busting the 'native speaker' fallacy, so that they can become more confident and teach English successfully.
I have taught English in Latin America and in Europe, and am currently teaching at KU Leuven, Belgium. I hold a BA in English Philology from the University of Adam Mickiewicz in Poznan, Cambridge CELTA and DELTA, and a PhD in TESOL from the University of York, UK. I have delivered workshops, talks and plenaries at many international conferences and events for English teachers in Europe and North America.
Programme
Introduction
Available in days
days after you enroll
Section 1: The 'native speaker' - from myth to reality
Available in days
days after you enroll
Section 2: Practical implications and teaching ideas
Available in days
days after you enroll
Frequently Asked Questions
Who is this course for?
It's designed for teachers, teacher trainers and materials writers who are interested in 'native' and 'non-native speaker' issues in ELT, as well as the international nature of English.
How long is the course?
About 10 hours of on-line instruction, and at least 5 hours of further self-study. So, spending an hour every day, you should be able to complete the course in about two weeks. However, there's no rush, because you have life-time access to it! So you can also take your time, and complete it at your own pace.
When does the course start and finish?
The course starts now and never ends! It is a completely self-paced online course - you decide when you start and when you finish. And you have unlimited life-time access to this course for as long as you like - across any and all devices you own.
How is the course organised?
There are two main sections, each of which is divided into 5 lectures. Each lecture typically consists of an article, a video and/or a recorded presentation. There are questions designed to guide you through the materials and a comments section to interact with your instructor and other participants.
Will the course be practical?
Yes! You'll walk out with an array of teaching, training and materials writing ideas. And the theory we discuss will influence your day-to-day practice.
Can I preview any of the lectures?
Yes! Two lectures are available for free preview. The 'Introduction' and the first lecture from Section 2. Go to the curriculum above to preview them.
Will I get any guidance from my tutor?
Of course! You can get in touch with your tutor through the discussion board or via email, and they'll offer you guidance and help. You can also get extra individual Skype tutorials where the tutor will give you their full attention and personalised advice.
What if I am unhappy with the course?
We would never want you to be unhappy! If you are unsatisfied with your purchase, contact us in the first 10 days and we will give you a full refund.
I still have more questions.
No problem! Drop me an email to
[email protected]
and I'll do my best to answer them.