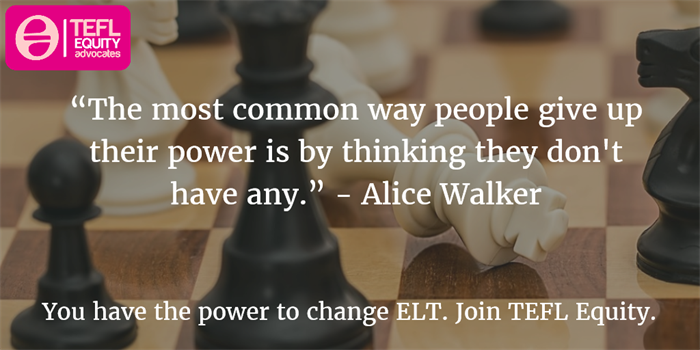 Do you ever feel like all the jobs out there are for 'native speakers'?
Do you ever hear about 'non-native speakers' who have managed to get good jobs despite this, and you're wondering how they've done it?
Have you ever spent hours or even days applying for jobs, working on your CV, sending cover letters only to never hear back from the recruiter?
If your answer is yes, I've got very good news for you. It doesn't have to be like this.
I've landed my dream ELT job (more than once, actually) and so can you.
Since I started TEFL Equity Advocates, I've been receiving emails and questions from countless 'non-native speakers' who are struggling to get a job.
Like you, they might have all the right qualifications and experience. Like you, they might be great professionals, passionate about what they do.
But still, the jobs just aren't coming. Half of all the ads are for 'native speakers'. Like this one below: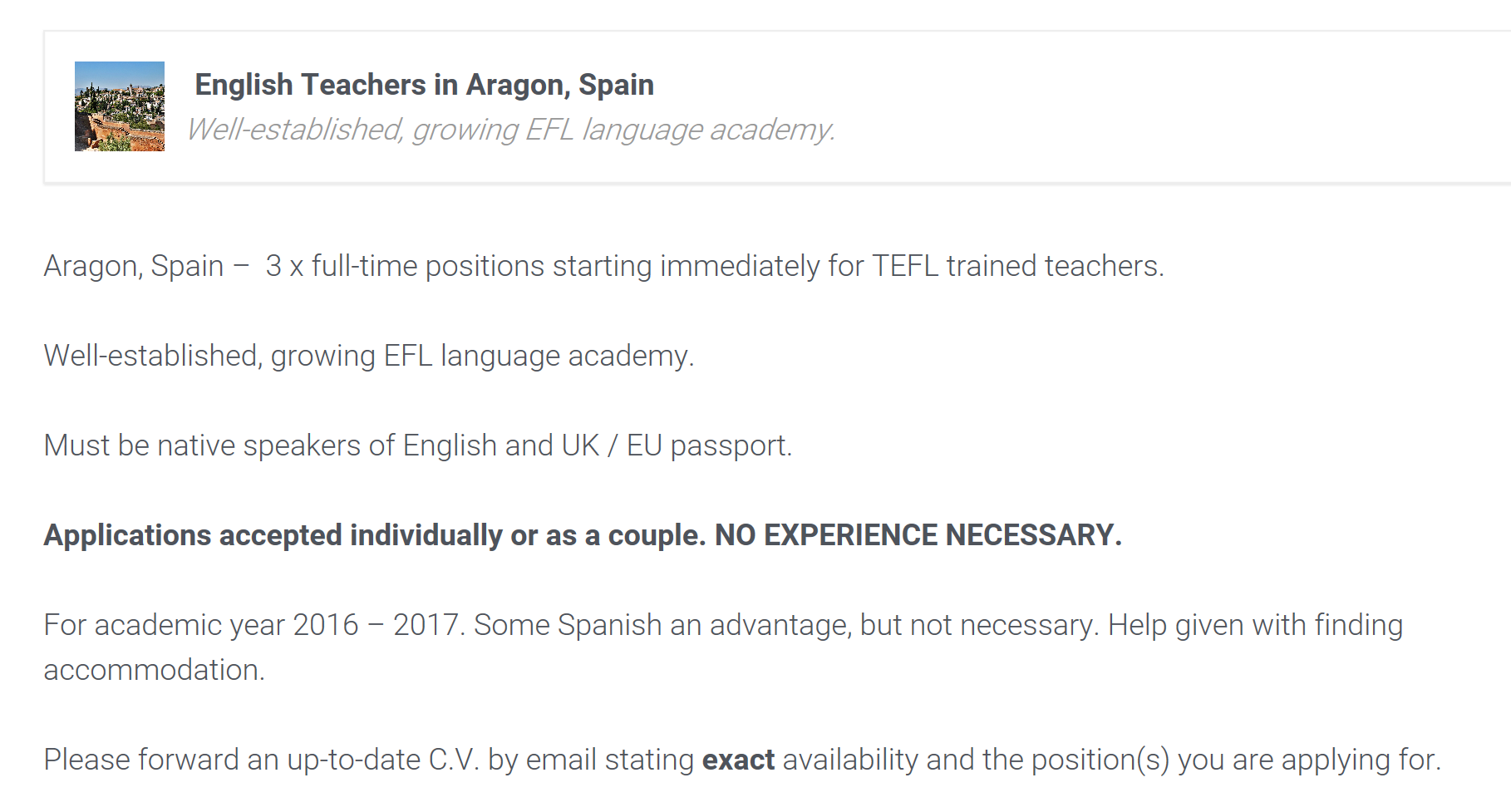 The other half you apply to, never gets back to you. Or when they do, it's a polite NO.
I've been there as well. I've been turned down on several occasions only because my first language happens not to be English.
But through trial and error over the years I've managed to figure out what to do to bypass the bias towards 'native speakers' and get positive replies from recruiters on a more regular basis.

What's this?
A positive response from a recruiter. I have received lots of similar ones over the years. And I want to show you how you can do this too.
So I've put together a free Ultimate guide to landing your dream ELT job as a 'non-native speaker' - even if you've been turned down before (Part 1).
In this guide you will learn:
how to boost your CV and your online profile;
how to re-brand yourself as a 'non-native speaker';
exactly what to write to an employer when applying for a job;
where to look for jobs that give 'non-native speakers' equal opportunities.
And you can get Part 1 of the guide totally for free below. In Part 1 we'll focus on 6 basic steps that you need to get right before you even send the CV. You'll learn all about:
the essential qualifications you need to have;
how important language proficiency is;
how to boost your online profile;
what to put in your CV;
why blogging and social media can help get you great jobs.
And learn how to overcome the 'native speaker' bias in ELT recruitment.